The learning path is one of increasing complexity, with building blocks to construct the Contactless EMV knowledge, and quizzes to keep students engaged.
This is the first of 3 modules that will take you on a path towards Contactless EMV expertise.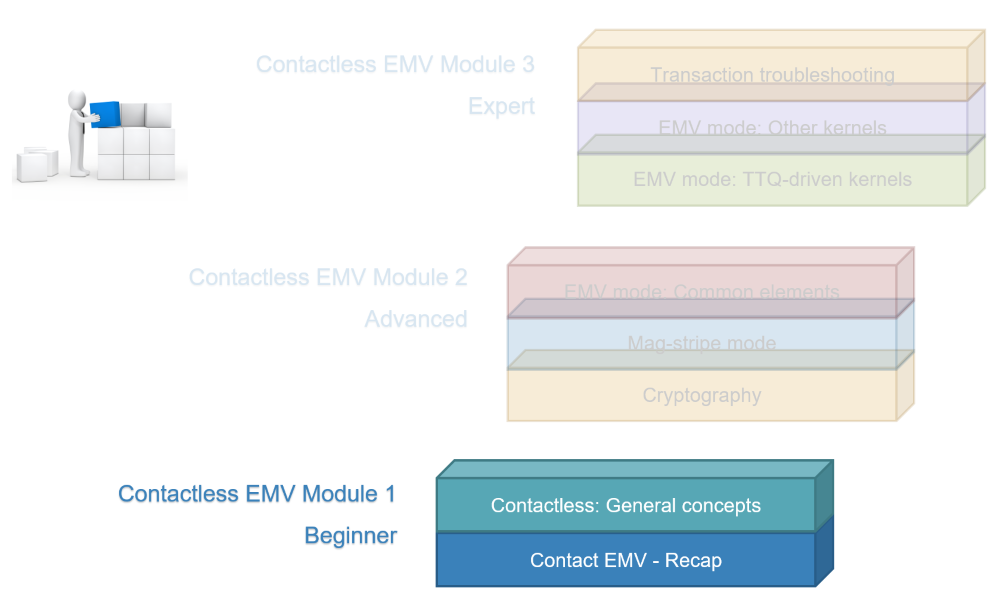 The Contactless EMV Module 1 course starts with a reminder of the EMV notions that are still relevant for contactless, including its transaction flow and how tags, TLV and DOLs work.
The contactless journey then starts, with an introduction on contactless payment and its different outcomes, with a review of the specifications involved and with a quick dive on how it works at a low level. You will also learn about how the different card brands manage their transaction flow. And you will see how EMV tries to create a unique payment experience with display messages, light and audio.
Those constitute the building blocks needed to continue to the second module of the complete course.