The learning path is one of increasing complexity, with building blocks to construct the EMV knowledge, and practical exercises and quizzes to keep students engaged. The complete course contains 20 practical exercises with the guided analysis of 50+ transaction logs.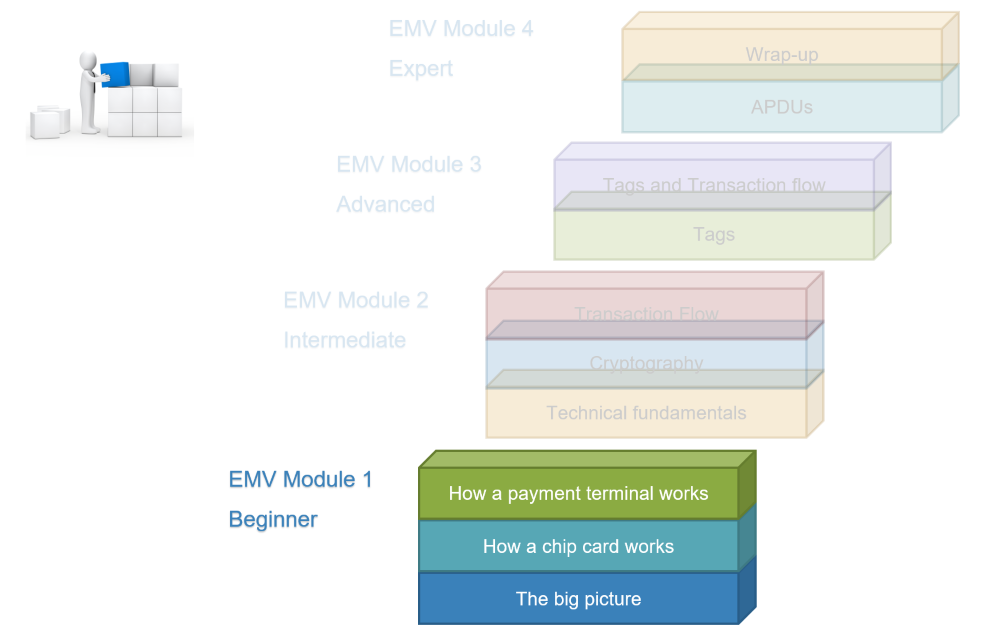 The EMV Module 1 course starts with the big picture: the non-technical, high-level information. Then students look at how a chip card works and at how a payment terminal works, because it is important to understand how they interact.
Those constitute the building blocks needed to continue to the second module of the complete course.