The learning path is one of increasing complexity, with building blocks to construct the EMV knowledge, and practical exercises and quizzes to keep students engaged. The complete course contains 20 practical exercises with the guided analysis of 50+ transaction logs.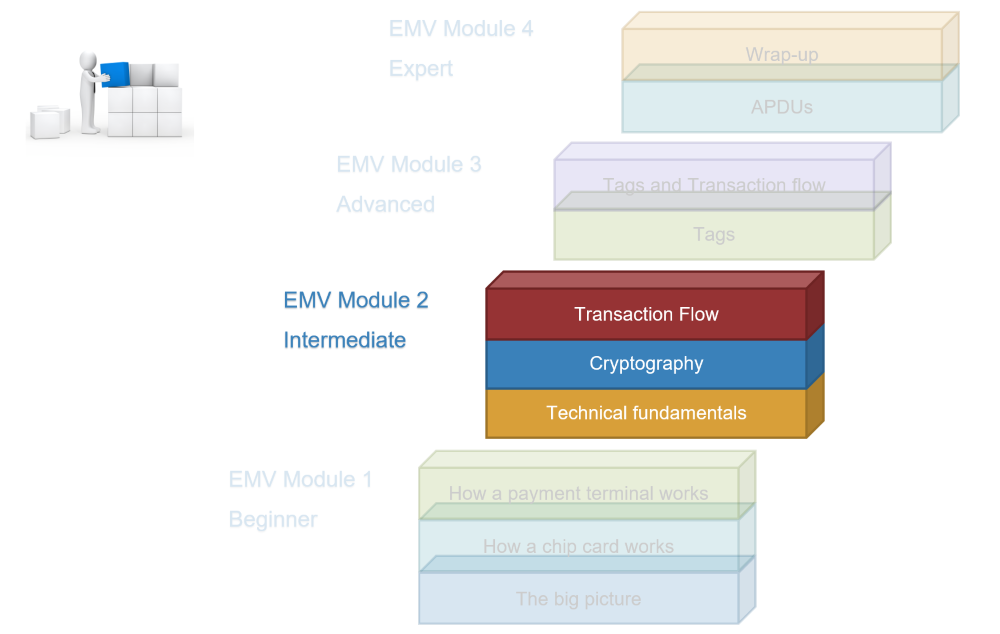 The EMV Module 2 course starts with some technical fundamentals; this is to ensure that students have a solid IT base for EMV, and is supplemented with practical exercises.
The course next takes a deep dive into the cryptography that is relevant to EMV; it is not trying to make the student a cryptography expert, but it is important to understand the problems that EMV is looking to solve, what solutions were chosen, and their impact on payment transactions.
The course then moves to the high-level transaction flow to see how the parts fit together.