The learning path is one of increasing complexity, with building blocks to construct the EMV knowledge, and practical exercises and quizzes to keep students engaged. The complete course contains 20 practical exercises with the guided analysis of 50+ transaction logs.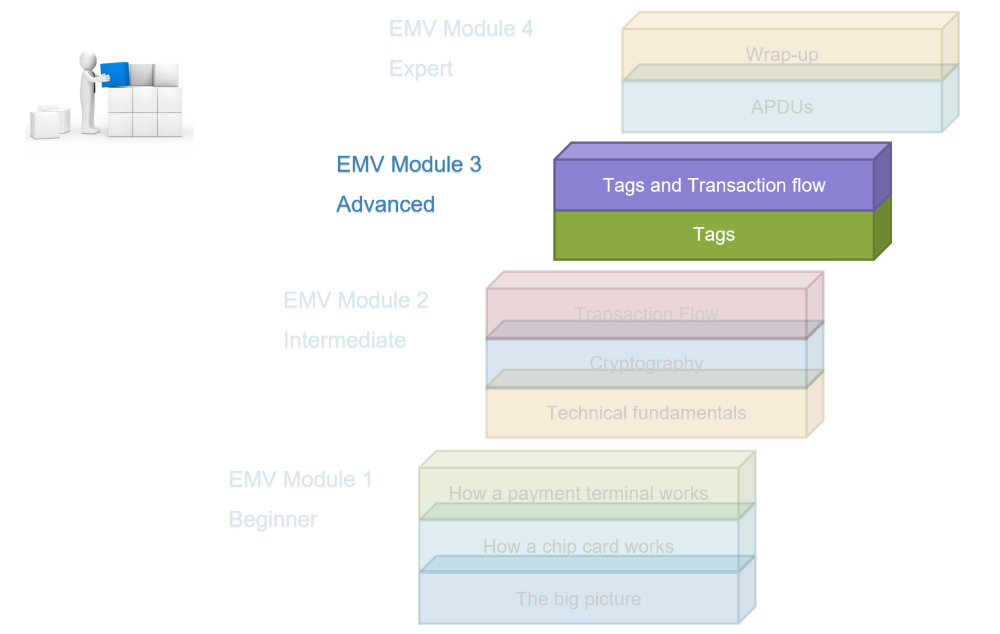 The EMV Module 3 course starts with the technical understanding of how tags work. This is supplemented with practical exercises to help students master tag recognition and parsing, and make sense of the values.
The course then matches tags with transaction flow detailed in our Module 2, and explains the impacts that one can have on the other. Practical exercises create the mental links in students' mind to visualize this interaction.