The learning path is one of increasing complexity, with building blocks to construct the ISO 8583 knowledge, and practical exercises and quizzes to keep students engaged. The complete course contains 22 practical exercises for the guided parsing and analysis of many messages.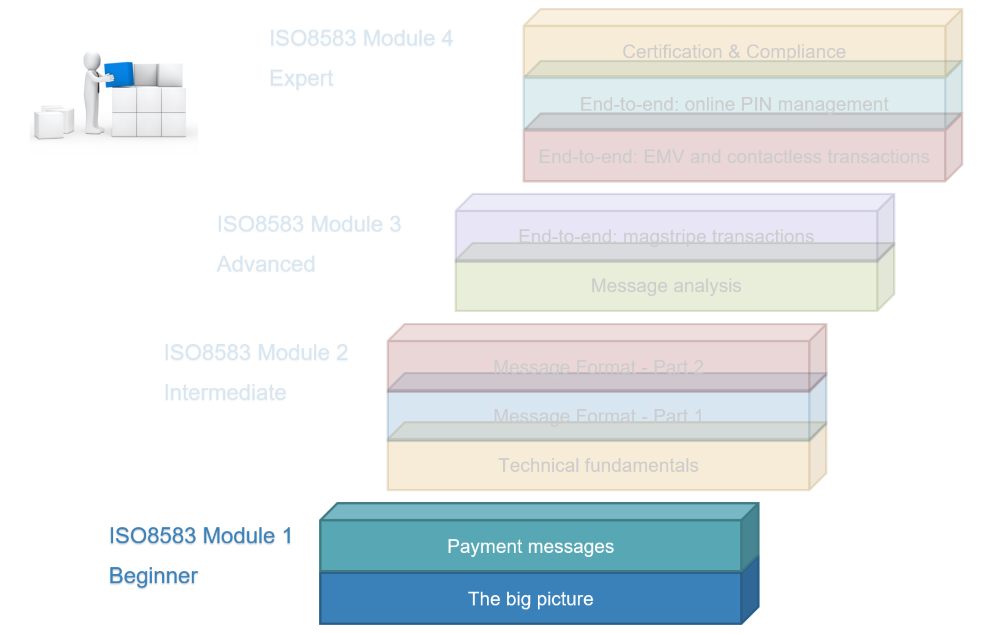 The ISO8583 Module 1 course starts with the big picture: the non-technical, high-level information. Then students start their journey into the technical aspects of ISO 8583 with an overview of how messages are structured, followed by a course on Message Type Identifiers and explanations on transaction flows.
The course finishes with a high-level view of how EMV and contactless transactions work, as well as how online PIN is processed.
Those constitute the building blocks needed to continue to the second module of the complete course.