The learning path is one of increasing complexity, with building blocks to construct the ISO 8583 knowledge, and practical exercises and quizzes to keep students engaged. The complete course contains 22 practical exercises for the guided parsing and analysis of many messages.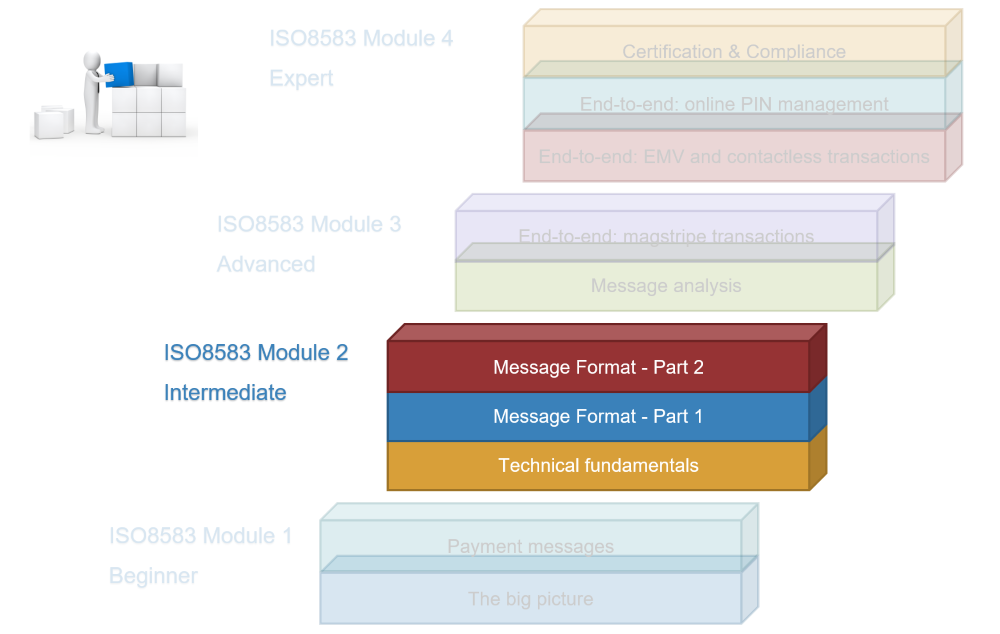 The ISO8583 Module 2 course starts with by some technical fundamentals; this is to ensure that students have a solid IT base for ISO 8583, and is supplemented with practical exercises.
The course then covers bitmaps and length and format indicators. Those courses are supplemented with practical exercises so that students can apply those concepts.
The journey continues with an in-depth review of all the ISO 8583 data elements, looking at the 1987 and 1993 norms and at how they are used in practice in the industry. This is also supplemented with practical exercises, to help students grasp how those data elements are structured. The capstone of this review is a course on message parsing, where students learn how to extract information from a raw ISO 8583 message, and perform parsing themselves. And the in-depth journey on ISO 8583 finishes with explanations on data element presence in messages.