The learning path is one of increasing complexity, with building blocks to construct the ISO 8583 knowledge, and practical exercises and quizzes to keep students engaged. The complete course contains 22 practical exercises for the guided parsing and analysis of many messages.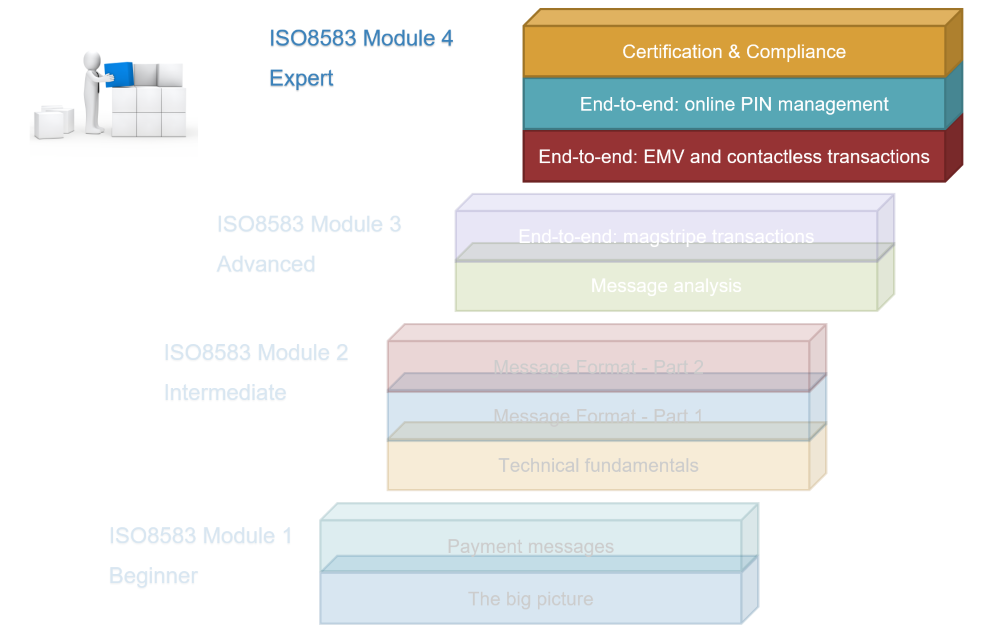 The ISO8583 Module 4 course looks at contact EMV and contactless EMV transactions from end to end. It follows ISO 8583 messages as they are generated by a payment terminal all the way to their authorization by a card issuer, going through the different message conversion processes, where the student can see the data elements that are converted, removed and added as the message is processed by each actor of the payment chain and potentially changes version of ISO 8583.
The course then focuses on online PIN, where the student can see the hidden complexity that surrounds online PIN, follow a full end-to-end online PIN transaction with the different HSM calls, and learn how dynamic key exchange is handled by the different systems.
The course concludes on the difference between brand compliance and certification, how they work and what is expected by the brands.